What is your life all about? Are you seeking a change?
I'm here to help . . .
About
We all need help sometimes.
I specialize in working with adult individuals (18+) and couples. In our work together, we will collaborate toward healing, growth, and transformation . . . getting your life in line with your deepest desires . . . discovering the full, rich, and meaningful life for which you have been longing. I can meet with you in my office, located in North Dallas at Spring Valley/Dallas N. Tollway. I can also work with you online, through private video, if you're anywhere in Texas. I hold master's degrees in business, family studies, family therapy, and I'm working on my doctoral dissertation in depth psychology (PhD coursework completed). I'm highly trained in emotionally focused therapy (EFIT for individuals), acceptance and commitment therapy (ACT), psychodynamic therapy (relational, depth-oriented), as well as several other experiential and systems-based models. I want to help you to re-connect to yourself and to deeply connect to your loved ones. I want to help you move toward an expanded self, toward greater psychological flexibility. I want to help you to stop struggling with the bitter and painful places in your life — anxiety/stress, fear, hurt, anger, loneliness, confusion, grief, loss, sorrow. Are you feeling stuck, alienated, disconnected, isolated? I hear you. These are the difficulties of being human. I have a compassionate manner and a positive, nonjudgmental attitude. I seek to provide a safe, collaborative, nonpathologizing environment for new life possibilities to emerge. I'd love to meet you and walk with you on your journey of change. We'll collaborate to discover, create, move toward a life filled with meaning and purpose. Claim the life you choose for yourself, your preferred life, the life you really want. INSURANCE: I am in network for United Health Care (UHC, Optum, Oxford, Oscar). I will soon be also accepting Aetna, Cigna, and Blue Cross Blue Shield. Those are being added over the next few months (available in early 2022). OTHER QUESTIONS? If you have any questions about scheduling, fees, insurance, etc., please feel free to reach out to me via the "contact" option (the envelope icon) at the top of this page. I will respond within 24 hours.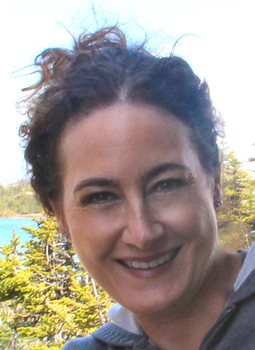 Kelly Smartt, MS, LMFT, PhD Candidate
Therapy, Counseling, Coaching
Services
Anxiety
Depression
Trauma
PTSD
Self Esteem
Life Transitions
Abuse Survivors
Loneliness
Stress
Relationship Issues
Grief
Coping Skills
Communication Issues
Burnout
Perfectionism
Abandonment
Aging
Attachment Issues
Existential Crisis
Mindfulness
Spirituality and Religion
Social Anxiety
Career Counseling
Life Coaching
Approaches
Integrative: Experiential, Systemic, Relational Therapies
Emotionally Focused (EFT and EFIT, attachment-based models)
Acceptance and Commitment (ACT, a 3rd wave CBT model)
Psychodynamic / Depth- Oriented (unconscious processes)
Neurofeedback
Insurance Accepted
Oscar
Oxford
United Healthcare
United Healthcare Oxford
Optum
Fees
Individual Session: $115
Couple Session: $145
Location
Here's where you can find me:
Physical Office - Face-to-Face Session
5220 Spring Valley Road Suite 122
Dallas, TX 75254
Get Directions